Pay Tel is pleased to offer the Tech Friends Inmate Banking Solution and all of the time-saving features associated with their products and services. Pay Tel and Tech Friends do not seek to replace the Commissary or JMS. Instead, the inteleBANKING™ solution offers a bridge to the technologies of each vendor into a seamless solution for the facility that saves time and adds convenience; enhancing the effectiveness of both the commissary and the JMS.
Features include:
LockDown Inmate Trust Account Banking Software
PayTelKIOSK™ Lobby Payment Kiosk
inteleKIOSK™ Inmate Services Portal
Booking Manager controls entry of inmate funds at the time of booking
Release debit card eliminates the need to issue checks to released inmates
PayTelKIOSK™
The PayTelKIOSK™ offers inmates' friends and family a convenient option to add money to any account:
Inmate's inteleBANKING™trust account
Inmate's PayTelDEBIT™ account
Called Party's PayTelPREPAY™ account
Payments posted immediately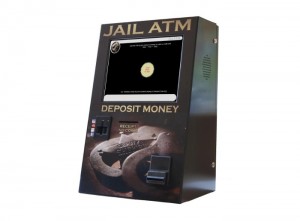 The PayTelKIOSK™ accepts cash and credit/debit card payments and provides printed receipts.  Selected transaction data is used by the inteleLINKS™ data mining tool to identify possible inmate relationships and affiliations for investigative purposes.